Ebill Pro - 1500
Ebill Pro - 1500 Is the component that processes all Medicare Part B for electronic submission.
Inpatient

Outpatient

Nursing Home
Simply transfer your bills from your existing Billing system. A few seconds later Ebill Pro - 1500® will have the Electronic Submission ready.

Your institution can customize Ebill Pro® - 1500 so default values can automatically be edited prior to submission.
Fills in missing data, incorrect data, performs edits based on your criteria!
No manual intervention. Fully automatic.
Eliminates most rejections.
A very powerful feature of all 3 products Ebill Pro®.
No re-keying of bills! Ebill Pro® takes all information directly from your billing system.
Three easy steps:
Select Bill type to process:
Select batch:
<![if !vml]>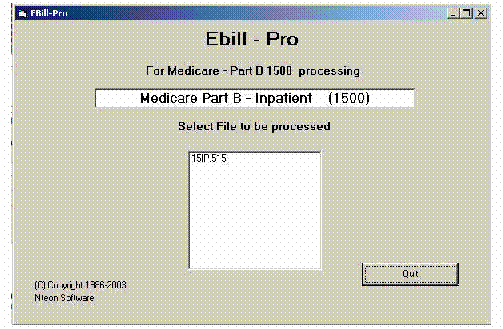 <![endif]>
<![if !vml]>
<![endif]>
Seconds later
you're done!<![if !vml]>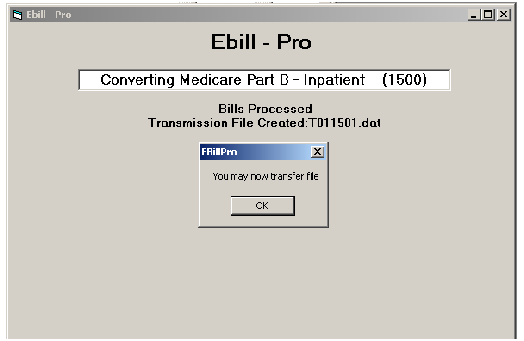 <![endif]>